The iPad is like any other device, it has your data on it. No matter if you use it at home or out in a coffee shop. You need to make sure that your data is safe. The iPad like the iPhone allows you to lock the devise from use with a 4 digit passcode.
To enable locking your screen you need to go to Settings | general | Passcode Lock
Select Turn Passcode On

You will then be asked to enter a passcode. You have to enter this in twice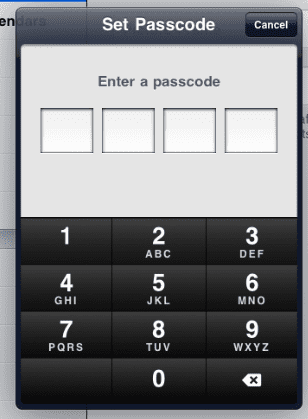 You then have an option on Require Passcode (Immediately, After 1, 5, 15 min or 1, 4 hours). I use immediately.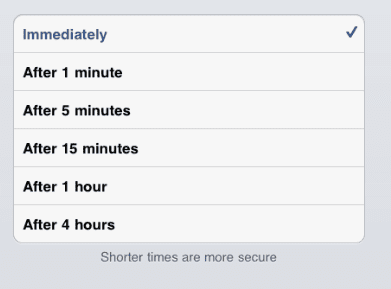 It never hurts to add one more level of security. A passcode is a simple way to keep others out of your info / mail / information. I have set the auto-lock to 5 min on the iPad.