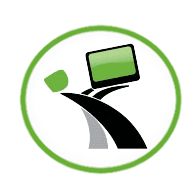 I am not one to have a belt clip for my phone.  One of the main elements of having a phone for me is to be able to fit without being seen in a pocket.   I currently have an iPhone 4 and like the size and function it has (don't like the weight – remember I keep it in my pocket).
Since my first smart phone I have never kept a case for any of them.  I have tried many cases and covers for both my iPhone 3 and my iPhone4 but they all caused more hassle than it was worth.  Some were too bulky, others would catch on my pocket, and some would just gather pocket lint.
So for the past few years I have used a naked phone (phone with out a case).  That is until recently when I was in a meeting and scratched the crap out of the back of my iphone.  I thought it would be nice to have a simple just back to the phone to stop that from happening and cushion it.
I happened to see a google add and also a quick mention of  Gelaskins on some site.  It may have been hak5.   Gelaskins make iphone, iPad, and laptop covers or skins.  The iPhone skin was just what I was looking for.   A very thin back overlay.  It also comes with sides and front, but I don't intent on using those.    You can also choose from many styles or create your own.  I decided to make my own.
If you are looking for a iPad or iPhone case, give these a quick try.  the iPod case is really cool, you could get custom ones made for your business.
GelaSkins are removable covers for protecting and customizing your portable devices. They feature stunning, photo-quality graphics ranging from fine art prints to contemporary urban images designed by our growing family of artists from around the globe. Stand out in the crowd with personalized protection from GelaSkins.
Give them a try, so far I am happy with the design process.  I uploaded the image and customized the rest.  I made the purchase on Sunday Night and it was shipped Monday.
The site was easy to use and the communication was great.  They use 3m adhesive and help stop scratches.  They make covers for most portable devices.