I'm not a huge person on fashion but I do like watches.  I have always had a thing for a good watch.  The problem is how you define a good watch.  When I was younger it was the most features wins.  Stop watch, timer, multi time zones, etc…  Now I'm more focused on style and function.    For the last 3 years I have had a great dress watch and a great everyday / running watch.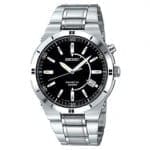 Dress Watch:  Seiko Kinetic watch – my wife got this for me and I wear it for most dress occasions.  It is self winding when you move, so if it sits on the shelf it is not keeping time.  I don't have a fancy winder, that moves your watch while you store it (some day I should get one).
About the same time my running watch an older Nike watch broke.  It was a Triax 50, the kind that had a tilted watch face.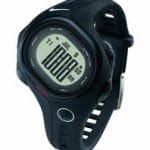 It had a common flaw with the bands, they just somehow broke.   After my great luck with the nike watch, It looked good and functioned well.  I decided to find another.   I ran across a sleek looking watch at the Nike store in Chicago.  After I saw it I had to have it based on it's look.    The Nike Torque watch was perfect, It looked good and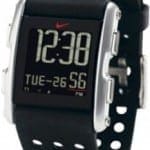 could pass as a  dress watch, and functioned as a running watch.  I got more comments on the Nike torque than any other watch I've ever had.  People were always asking me who made the watch and what it did.  I think the square face that was dark made it look good.   The band on that was was the most comfortable I have ever had.   The down side was that the alarm was quiet.     Unfortunately  the watch broke when I was changing the battery.  The seal around the battery latch failed after 4 years of wearing it every day.    I have since tried to find this watch on ebay or any other site only to find that the prices are so inflated.  I think I originally paid $80 for the watch.   I recently saw one for sale on ebay for 200 (ebay) .   This little nike watch is by far my favorite.  The watch face was solid and did not seem to ever scratch.
My most current watch was purchased for both look and function.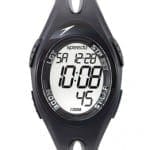 I use my watch to wake me up almost all summer.   I purchased the Speedo Vibration watch.  It allows for the alarm to vibrate as well as beep.   This is great because I would not wake up the rest of the family with the alarm during the summer.  Overall this has been a pretty solid watch. However the face scratches easy.
In looking for my recent watch I was very interested in the new NIKE+ GPS watches.    They are a bit pricey but look and have GPS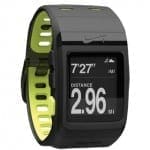 build into them.   The issue  was both the cost and at the time I needed a watch Nike had sold out of the first batch.   I have yet to see anyone wearing one, but it is still on my radar.     In the last week I've read a few great articles on how the watch was thought to be dying because of cell phones.
These articles are pushing that watches may come back.  Look at the ipod nano watch band.   There is a new watch called i'm watch.  I'm excited to see this come.  It looks to run an android OS for the watch.
As you can see, I like watches.