I am a huge fan of the iPad, as you can see by my recent posts.  I find myself reading more and more on my iPad and iPhone.  One of the best things about the iPad is you can get magazine subscriptions using Zinio.
I can't say enough good words about the software.  I love to get a magazine quickly and before trips it can't be beat.    However, recently I noticed that if you purchase a magazine while on the iPad it is a bit more expensive.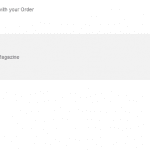 I am heading out for a trip and wanted to pick up a few items for reading.  Note the price for the in app purchase of FourFourTwo ($5.99).  But if you purchase through their web site it's only $3.99.  I did not realize the price difference.  It is interesting that in application purchases are more expensive.  I don't mind for the convenience but I would rather know the difference between the two prices.