I upgraded my media center PC last week to Windows 8. Since that day, I have been missing media center. The Media PC in our basement was running windows 7 and that was the way we watched TV. It is hooked to a projector and has a great media center remote. Today Friday 10/26/2012 Microsoft released the media center pack for windows 8. I selected to add a feature and paid my $9.99 for this feature. Note to Microsoft, I'd pay almost any amount for Media center, it is the best Media Center software. However, don't make me pay later for it. Have a version of Windows 8 that is just media center. I hate paying later for things.
As I mentioned after I purchased the Mediacenter feature they sent me a key. The first purchase failed because it would not take Paypal. It would never move to the paypal screen, so I had to use my CreditCard.
When you purchase a feature you get a window to accept the feature


The next window is the install process of media center for Windows 8. NOTE – the wording this feature may cause a reboot.

I use a hauppauge 1600 to gather live TV. I also have a hauppauge usb 950q but found the performance to be sub-par. I think that media center is the best HTPC interface when using live TV. However, windows 8 will have to be evaluated.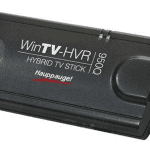 The install of media center 8 the took about 10 min, the window to install and mentioned that it may restart took about 8 min. There was no progress bar, just a bar that continued to cycle.  Overall the experience was not very intuitive.
The process after a reboot finally finished

The feedback is a bit different "Thanks, you're all done and your PC is ready to go".  To find the media center you need to use the search feature "media center".  I did not see a tile.
Similar to windows 7 media center it just starts up.  You then have to configure live tv.  Add in your zip code and walk through the setup.  On my PC this took about 10 min as well.
I will update with the performance and quality after the install.