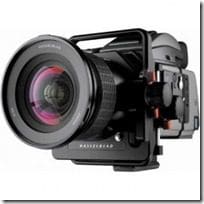 I am happy to say that my 13th wedding anniversary was this week.  As always I get my wife a little gift and a card.  Lately when I am in need of cards I have been creating my own.  I've become pretty proficient with Photoshop (or the equivalent open source GIMP) and make my own.     I like the idea of making something personal to give to people and also using my creative side.  (I'm not really that creative).  The other side effects of creating your own card are that people love the personal experience and it's also cheaper.
Typically a card from the store is close to 3 or 5 dollars.  I can create a printed card from the one hour photo lab for less than a buck.  I've been getting more than one so I can keep an example. 
I have started to learn more about photography while doing this.  I find myself taking pictures that I know would look good on a card or a gift.  It has made taking pictures fun.  I've also learned that technical steps of printing pictures are a bit unknown to me.  Things like DPI and resolution for photo sizes.   If you are interested here is a great overview of DPI and resolution
http://www.apartmenttherapy.com/what-is-dpi-and-why-does-it-matter-168217
Overall, creating cards has been both a creative outlet and also a technical learning experience.   Since I do mostly development and have worked with a lot of great designers and creative people, it's nice to experience their side of creativity.