I just realized I have been using Opera as my main browser for over 3 years.  Somehow in 2017, I decided that I should give Opera a try.  If you are not familiar with Opera, it is a browser similar to chrome or firefox.
In fact, Opera is built on chromium the underlying components of the chrome browser.  Opera is by no means the top-ranking browser, but I have been a loyal user as they have progressed with features and updates.
I originally switched to Opera because chrome was using way too much memory on my laptop, and Opera had just introduced a VPN right in the browser.   Over the years I have tried to switch to Firefox or Chrome, but always end up using Opera.
Opera is not without challenges. However, these issues are pretty easy to get used to or overcome.
Challenges
Extensions – Initially, when I started with Opera there were a few key browser extensions that were not available.   I quickly found that there was an Opera Extension that allowed you to install chrome extensions – https://addons.opera.com/en/extensions/details/install-chrome-extensions/.  This allowed me to install extensions that did not exist for Opera
Browser Compatibility –   Even though Opera is built on the chromium engine it is still sometimes flagged as an unsupported browser.  Most notably a few of the sites that I use for administration  (Unifi Management) and an online banking site I used to use.    You can get around this by changing your User agent for the browser.
I have not really experienced many other challenges with Opera beyond those two items.  There are always some glitches but that happens on Firefox or Chrome as well.   Opera has been a sold browser for me.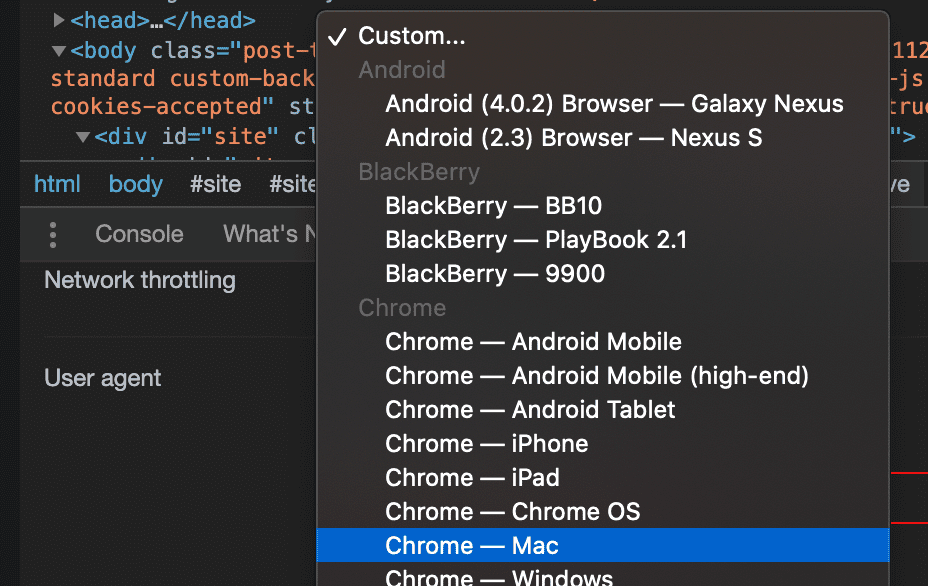 Features
I could not do a review of Opera without sharing some of the great features.
VPN – I mentioned that one of the reason s I switched to Opera was the built-in VPN. You can read more about the VPN feature here.  They offer a free VPN with no subscription and it works right in the browser.  I like that you can pick a location (great for testing websites) and see your usage.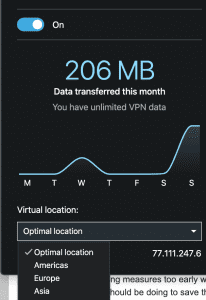 Battery Saver – Before I switched to Opera I was trying to utilize as much battery on my laptop as possible.  Opera has a battery saver mode (read more). This mode reduces browser activity in the background,  Javascript and non-necessary memory elements to work at different times
Ad Blocker – Opera has a built-in AD Blocker.  Before using Opera I had a chrome extension for adblocking.  This build-in ad-blocker does a great job.  You can read more about it on their site.  You can manage exceptions and per-site settings.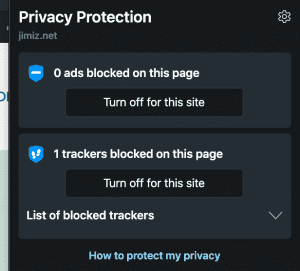 I only listed a few features above, but there are many other items that make Opers stand out: browser snapshot, personal news,  Opera flow, video pop-out, search in tabs, and many more.
Conclusion
After 3 years I am still happy with Opera.  This is not a sales pitch to convince you to move to Opera, but if you are fed up with Chrome or Firefox give it a try.     Opera has made browsing fun for me and allowed me to be a bit different than the rest of the internet users.   Feel free to email or drop any comments or questions.
Notes and Info Sites
https://www.techradar.com/reviews/pc-mac/software/utilities/other-software/opera-35924/review
https://www.techradar.com/best/browser