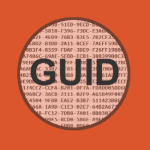 I have 2 apps submitted to the Windows Store. The first app I posted on 11/23/2011 and the second today 11/28. Both are currently in the "In Certification" stage. Unfortunately the initial app has been in the same state for 5 days.
The issue as I have been informed was initially the verification of my identification by Symantec. Microsoft outsourced the security / validation to them. I ended up needing to email / Chat / call their support to resolve the issue. I was told it could take up to 72 hours before any change.
So far the technical side of submitting the application has been a great experience. I'm not sure on the rest of the process, can't wait for the next step.
The application I created was a simple GUID Generator. Allowing people to generate a large number of GUIDs for re-use.