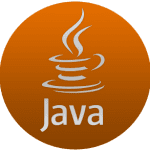 I was reading my Flipboard feed and noticed an article saying to disable Java based on some zero-day exploit.
This article on the The Verge The Verge mentioned that the homeland security team decided to encourage people to disable Java. That is an amazing thing to have a plugin that is as widly used as java to be encourage to be disabled.
Here is the information from Homeland Security www.us-cert.gov/cas/techalerts/TA13-010A.html CERT is the Computer Emergency Readiness Team.
If you don't know how to disable Java in your particular browser you can reference the above link. I quickly disabled Java on PC's in our home. I only updated the primary browser on each PC. Since I have everyone using Chrome that is a pretty easy fix.
Until there is a fix, take a few Min to update your browser. To check I went to the java site and used their detection system.