I recently went on a trip to San Francisco for the Microsoft Build Conference. First and foremost the conference was excellent. You can say what you want about Microsoft, but they are making both hardware and great software. Packing for a trip like Build, where everyone got a Surface Pro and another tablet, I had to make sure to be ready to take home more than I took.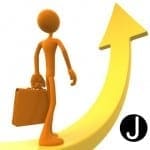 In my travels over the years for both business and pleasure, I have found a few items key to making trips technically successful. In recent years the items I carry have changed (because technology is constantly changing). I decided to quickly blog a few of my key items.
1. Headphones – I can't say that these are the most important item, but I have to admit that in the times that I have forgot them I have been super angry (even back when all I had was a Disc Man or Walkman). Headphones are not only the best way to tune out people and noise on airplanes and airports but also the most reliable way to do a phone call. I typically just use the ear-buds that come with my iPhone (currently using the EarPods). I also have noise cancelling headphones, but sometimes find them as an extra item to carry.
NOTE: I use to carry a Bluetooth headset for all types of calling, but found that with charging needs that the default iPhone headphones make this accessory unnecessary.
2. Computer Backpack – this is not a tech gadget but rather the method of transporting gadgets. I've used my backpack as my carryon, luggage, and single bag many instances. I prefer, the swissarmy brand for their warranty and sturdy craftsmanship. I have an older version of the big ben (maybe just the ben.. can't remember) . I have tried many versions of backpacks and this has been my go-to item. I probably have 8 backpacks that I've purchased and given away. It's not cutting edge, but it gets the job done. A backpack in comparison to a messenger bag allows me to put it on my shoulders and just forget that I'm carrying anything.
3. Zip Lock Bags – I don't use a fancy waterproof case or a cool running band for my phone. When I travel I love to go for a run. In fact, I had some of the best running experiences in San Francisco (more on that). I use ziplock bags to keep my phone safe and dry when I run. I typically throw the hotel key, a few $$, my phone and ID into the bag and head out the door. I also use a zip lock bag as the catch all for all my receipts. All receipts I throw in a separate ziplock. In addition to receipts and an iPhone case, I also take a few large zip-lock bags for my running clothes. It never fails that I've got some smelly running clothes to take home. In the larger bags they are then separated from my other clothes in my bag.
4. Power – At BUILD the Xamarin team gave out a branded eton boost bloc These amazing devices are similar to the existing power device I used. However, this shows you the supply on the battery with LED lights. I don't think I can say how valuable these power devices are. I can charge my phone or tablet anywhere. I typically use this in the airport or in the Taxi when traveling to keep power to all needed gadgets. If you don't have something simliar, I recommend this for your next trip.
5. Cables – In addition to the boost bloc, I recommend just doublechecking all your chargers and cables. I keep them all in a zip lock bag. iPhone, iPad use the same connector. I also carry a USB extension cord (it auto retracts), a micro usb to usb cable, an Ethernet cable, and also USB hub. I've been out to clients and have been without a VGA adapter a few times so I also have one as well.
6. Running shoes – Again this is not really a tech item but I would not travel with out. I have an older pair of the New Balance Minimus . they are great to pack or wear in the airport. These shoes are light and fold-able. I have not had an issue cramming them in my laptop bag or carryon.
7. Tablet – My current tablet is a iPad 2. It is great for flights and also internet access. I typically grab a few movies, books, and magazines prior to leaving for a trip. It is my entertainment and also note taking device for most travel. For Movies I just use iTunes to rent a movie. I use zinio for magazines, and I typically use ibooks or my kindle account for reading. One tablet lets me watch movies, read and just entertain myself for long flights.
That is my list of items. Over the years I have mixed it up a bit, but these items tend to be the base.
what do you pack?