Vista and Windows 7 did not come with an SMTP server installed.   They removed this feature after smtp was found to be somewhat vulnerable on XP, and running on way too many developer PC's.
I've been using papercut as a local smtp server when I am developing an application that has to send mail.  Papercut allows you to capture the mail and view it in both the raw content and html.  What a great little tool.s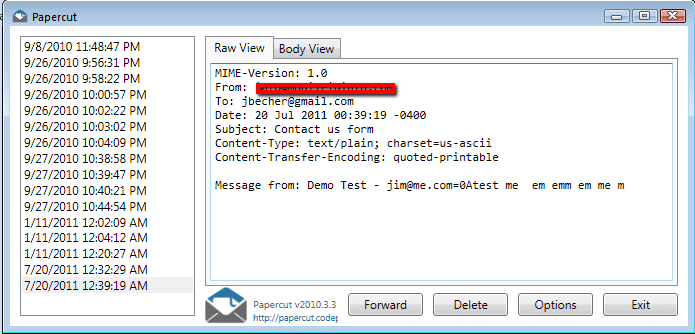 You can download papercut from codeplex http://papercut.codeplex.com/
I have heard good things about SMTP imposter http://ssfd.codeplex.com/ however I have not used it.