Number of Views : 8495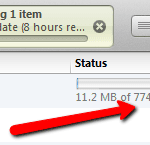 I decided to upgrade iTunes and also my iOS version to 5.   The install of iTunes version 10.5 took about 20 min to download and install.  The install of iOS 5 is taking a bit of time to install – 8 hours.  Eight hours, that is one heck of a long time.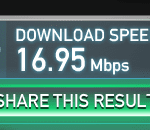 I did a quick speed test just to validate that I had a good connection speed.    I had close to 17MB download speeds and it still shows about 8 hours to download.  How many people are downloading the iOS 5 version with me as well.  It would be great to see what kind of traffic that Apple is generating today.