A few months back I posted how to setup SARG on pfsense router.
Since then there has been a great package created for SARG that works on p. I have uninstalled the components I earlier configured and now use this package.
Here is the config and setup for this on pfsense.
A listing from the Packages area (Admin | System | packages);


You will select the install option

:
From there you can now configure SARG
Under Status you will now see SARG Reports


The SARG area has a few tabs.

General
where you set the report options and report types
Users
location to set user info. Since I use SQUID in transparent mode I don't have specific users but rather ip address. I set alias's for each IP (computer) on the network. You can do this under the user association. Here is an example of our Kermit server "192.168.2.103 Kermit"
Schedule
Where you set the frequency of the reports: I have mine set to every 4 hours


View Report
is where you will go to see the regenerated reports (see below)
RealTime
this is a great feature. Once you select "show log" you get to see active connections. I love this page.


XMLRPC sync
allows you to share with remote servers
Help
informs you on all the options and settings
If you select the reports tab you can see any generated reports. Since it was just installed depending on your run interval it may not be populated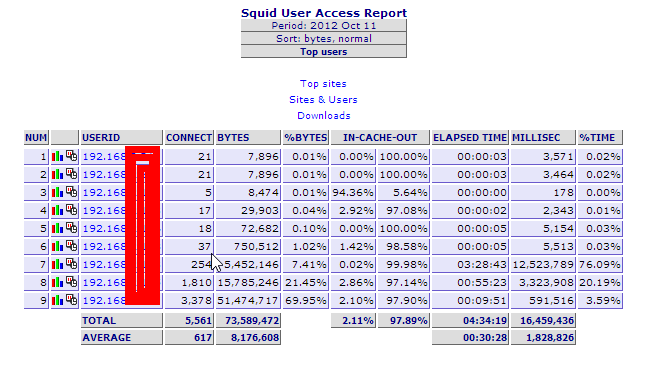 Overall this package makes using SARG on PFSense a lot easier. Well done to the group who created it.